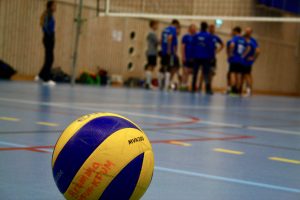 Vill du prova på att spela inomhusvolleyboll? Herrar B erbjuder provträningar för alla intresserade under slutet av denna termin.
Om du inte redan gjort de: skicka in en ansökan. Vänta därefter på svar från oss.
Om du hört av dig tidigare under terminen, var vänlig skicka ett mail till info@solnavbk.se.
Vi kommer sedan att bjuda in dig till utvalda träningar. En avgift per träning kommer att tillkomma som kommer bestämmas inom en vecka.
English:
Do you want to try out indoor volleyball? Have you played volleyball before and are thinkin about playing in a club? Solnas Mens Team B invites you to their trainings.
Please register here if you havent.
If you already have, plase send an email to info@solnavbk.se.
We will contact you and invite you to a few trainings. There will be a fee for each training, amount will be fixed this week.